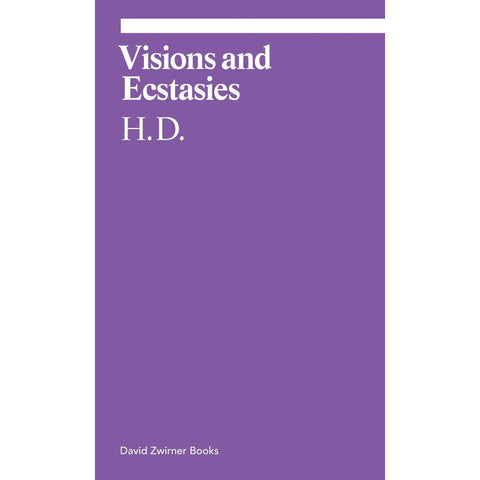 Visions and Ecstasies
H.D's writing continues to inspire generations of readers. Bringing together a number of never-before-published essays, this new collection of H.D.'s writings introduces her compelling perspectives on art, myth, and the creative process.

While H.D. is best known for her elemental poetry, which draws heavily on the imagery of natural and ancient worlds, her critical writings remain a largely underexplored and unpublished part of her oeuvre. Crucial to understanding both the formative contexts surrounding her departure from Imagism following the First World War and her own remarkable creative vision, Notes on Thought and Vision, written in 1918, is one of the central works in this collection. H.D. guides her reader to the untamed shores of the Scilly Isles, where we hear of powerful, transformative experiences and of her intense relationship with the paintings of Leonardo da Vinci. The accompanying essays, many published here for the first time, help color H.D.'s astute critical engagement with the past, from the city of Athens and the poetry of ancient Greece. Like Letters to a Young Painter (2017), also published in the ekphrasis series, this collection is essential reading for anyone interested in the creative process.
By H.D.
- Softcover
- 92 pages, 4.25 x 7 inches
- 2019