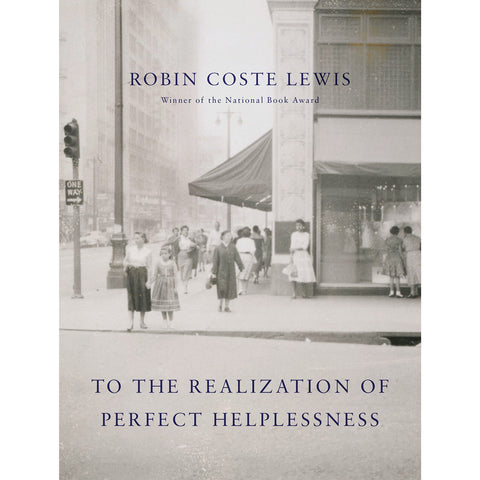 To the Realization of Perfect Helplessness
A genre-bending exploration of poetry, photography, and human migration—another revelatory visual expedition from the National Book Award–winning poet who changed the way we see art, the museum, and the Black female figure.
Twenty-five years ago, after her maternal grandmother's death, Robin Coste Lewis discovered a stunning collection of photographs in an old suitcase under her bed, filled with everything from sepia tintypes to Technicolor Polaroids. Lewis's family had survived one of the largest migrations in human history, when six million Americans fled the South, attempting to escape from white supremacy and white terrorism. But these photographs of daily twentieth-century Black life revealed a concealed, interior history.
The poetry Lewis joins to these vivid images stands forth as an inspiring alternative to the usual ways we frame the old stories of "race" and "migration," placing them within a much vaster span of time and history.In what she calls "a film for the hands" and "an origin myth for the future," Lewis reverses our expectations of both poetry and photography: "Black pages, black space, black time––the Big Black Bang."
From glamorous outings to graduations, birth announcements, baseball leagues, and back-porch delight, Lewis creates a lyrical documentary about Black intimacy. Instead of colonial nostalgia, she offers us "an exalted Black privacy." What emerges is a dynamic reframing of what it means to be human and alive, with Blackness at its center. "I am trying / to make the gods / happy," she writes amid these portraits of her ancestors. "I am trying to make the dead / clap and shout."
by Robin Coste Lewis
Details 
- Hardcover
- 384 pages, 7.36 x 1.23 x 9.51 inches
- Published 2022