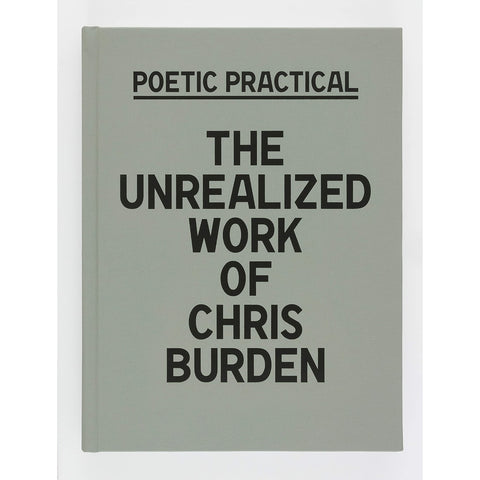 Poetic Practical: The Unrealized Work of Chris Burden
Poetic Practical is the first examination of Chris Burden's unrealized work, featuring sixty-seven projects of varying scope and ambition that the artist was unable to complete during his lifetime. The book is divided into sections devoted to energy, systems, architecture, and power, and to Xanadu, a monumental unrealized installation of a cityscape.
This extensively illustrated publication includes 435 images, incorporating never-before-seen archival materials and newly commissioned photography of the artist's studio and property. Burden's work, whether realized or unrealized, was fundamentally driven by a speculative approach to artistic production, one that compelled him to interrogate the limits of his own body, social mores, institutional capabilities, and scientific forces. Above all, his art repeatedly sought to test the thresholds of presumed impossibility, making his unrealized works the ultimate example of such measures.

- Hardcover
- 284 pages, 9 x 12 inches
- 435 images
- Published 2022