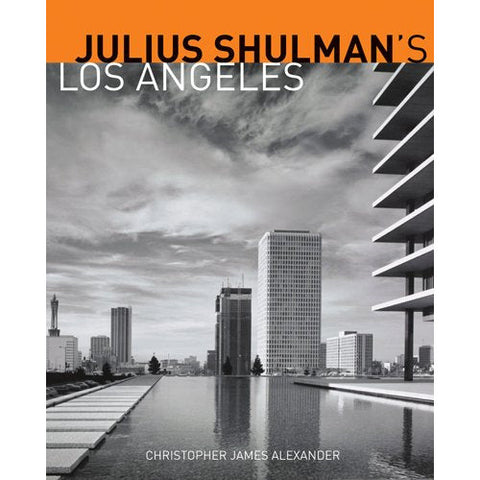 Julius Shulman's Los Angeles
The iconic photographer's breathtaking views of Los Angeles from the downtown skyline to sleek interiors of mid-century modern homes.
The American architectural photographer Julius Shulman (1910–2009) is one of the few image makers to have documented, as well as witnessed, nearly an entire century of Los Angeles history. His captivating photographs serve as a visual record of the dramatic evolution of this exciting and diverse metropolis.
Shulman's best-known images consist of mid-century views of Modernist domestic interiors, notably the iconic Case Study House #22 of 1960, in which two well-dressed women sit inside the floor-to-ceiling window walls of a Pierre Koenig–designed house that seems to float like a spaceship over the light-spangled urban sprawl beyond. Not as well known but equally powerful are Shulman's images of Union Station and downtown's vintage office buildings, the dynamic Wilshire Boulevard corridor, the region's eclectic coffee shops and movie theaters, the sweeping canopy of the Century Plaza Hotel, the diverse fabric of L.A.'s residential neighborhoods, and the panoramic vistas of the city of the future under construction.
The author selected sixty images from the Getty Research Institute's Shulman archive for this elegant book, for which he also wrote an informative essay on the photographer's exceptional capacity to capture the diverse built environment of Los Angeles.
By Christopher James Alexander


- Paperback
- 72 pages, 5.25 x 0.8 x 6.5 inches
- Published 2011