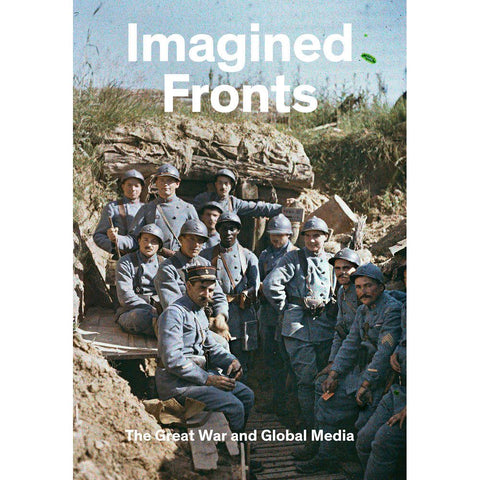 Imagined Fronts: The Great War and Global Media
Imagined Fronts: The Great War and Global Media explores how the media spectacle we live in had its origins in World War I and the burgeoning mediascape of posters, photography, cinema, illustrated newspapers, and ephemera that made it the first global media war.
This book examines the war through paintings, sculpture, posters, photographs, film stills, and the graphic arts, showing how it affected the arts between 1914 and 1930, and the role of media in constructing a global "imagined community" that could be accepted as part of the war effort.
How did the media and artists imagine a war encompassing the entire world? Combatants included forces from Australia, Canada, Asia, the Middle East, and Africa, as well as racially and ethnically diverse American and Indigenous peoples, including Māori, First Peoples, and Choctaw "code talkers." 
Imagined Fronts will consider how the media mobilized the masses, imagined the battlefield, facilitated the global war, and contained the aftermath.
With some 200 objects by artists, war photographers, filmmakers, and soldiers from across several continents, Imagined Fronts will explore the intermingling of mass media and the artistic imagination.
Artists include: Johannes Baader, Ernst Barlach, Max Beckmann, George Bellows, Edith Collier, Raymond Desvarreux, Otto Dix, Raoul Dufy, Lyonel Feininger, Natalia Goncharova, George Grosz, Mary Riter Hamilton, Hannah Höch, Willy Jaeckel, Kathe Kollwitz, Percy Wyndham Lewis, Filippo Tommaso Marinetti, Moriz Melzer, et al.
- Hardcopy
- 224 pages, 8.25 x 11.75 inches
- 216 color illustrations
- 2023
SKU 66223