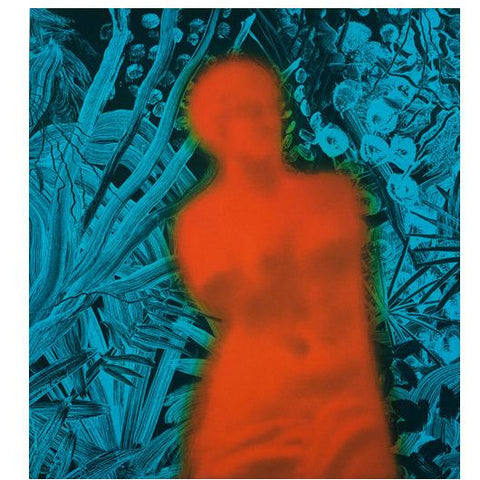 Peter Alexander: Lucille, 1995
This limited-edition print was commissioned by the Prints and Drawings Council of LACMA.  Born in Los Angeles in 1939, Peter Alexander has explored the properties of light and color in various mediums during his long career. Lucille and its sister print Judy are part of the Las Vegas Series of works that take images of kitsch plaster sculptures and transform them into radiant idols.
Established in 1965, the Prints and Drawings Council (PDC) supports the Prints and Drawings Department at LACMA. In addition to raising funds for acquisitions for the museum's permanent collection, the PDC encourages collecting, scholarship, and appreciation in the field of original works of art on paper. PDC members receive many benefits, including greater discounts on PDC commissioned prints when purchased through the council. Learn more on how to become a member of the Prints and Drawings Council.
- Four-color aquatint with photo-etching
- Sheet size: 33 ¾ x 33 ½ inches
- Numbered edition of 10
- Printed by Simmelink / Sukimoto Editions for the Prints and Drawings Council of LACMA