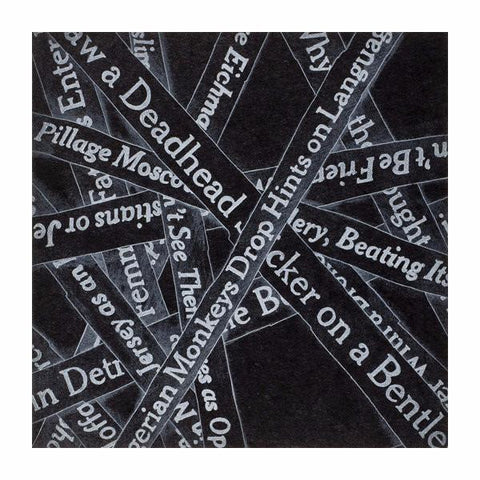 Karl Haendel: Headlines Etching for JB
LACMA is pleased to present three exclusive, limited edition prints by artists Karl Haendel, Analia Saban, and David Salle. As part of the museum's ongoing Artist Editions program, these special prints have been created to complement John Baldessari: Pure Beauty, June 27–September 12, 2010 at the Los Angeles County Museum of Art.
John Baldessari has influenced generations of artists, including Haendel, Saban, and Salle, each of whom studied with him while pursuing a fine arts degree. All three prints were produced by the museum with the Prints and Drawings Council.

Established in 1965, the Prints and Drawings Council (PDC) supports the Prints and Drawings Department at LACMA. In addition to raising funds for acquisitions for the museum's permanent collection, the PDC encourages collecting, scholarship, and appreciation in the field of original works of art on paper. PDC members receive many benefits, including greater discounts on PDC commissioned prints when purchased through the council. Learn more on how to become a member of the Prints and Drawings Council.
Karl Haendel
Headlines Etching for JB, 2010
Etching with softground etching
Black Gamp and Magnani Revere backing paper
24 x 19 in. edition of 25
Printed by Edition Jacob Samuel