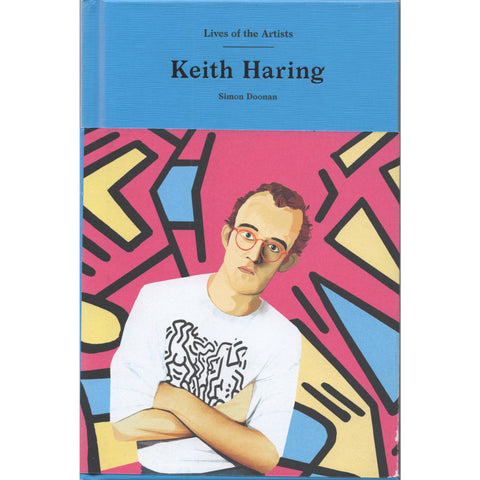 Keith Haring (Lives of the Artists)
Keith Haring was a revolutionary artist, who transformed the art world during his short but impactful life. Brought to life by Simon Doonan, Creative Director for Barneys New York, this new pocket-sized biography tells his inspirational story.


Revolutionary and renegade, Keith Haring was an artist for the people, creating an instantly recognisable repertoire of symbols – barking dogs, space-ships, crawling babies, clambering faceless people – which became synonymous with the volatile culture of 1980s. Like a careening, preening pinball, Keith Haring playfully slammed into all aspects of this decade – hip-hop, new-wave, graffiti, funk, art, style, gay culture – and brought them together.

Haring's fanatical drive propelled him into the orbit of the most interesting people of his time: Jean Michel Basquiat envied him; Warhol, William Boroughs and Grace Jones collaborated with him. Madonna and he shared the same tastes in men. Famous at 25, dead from AIDS at 31, Keith Haring is remembered as a Pied Piper, an unpretentious communicator who appeared happiest when mentoring a gang of kids, arming them with brushes and attacking the nearest wall.
- Hardcover
- Size: 4.95 x 7.35 IN
- 128 pgs
- Published February 2021