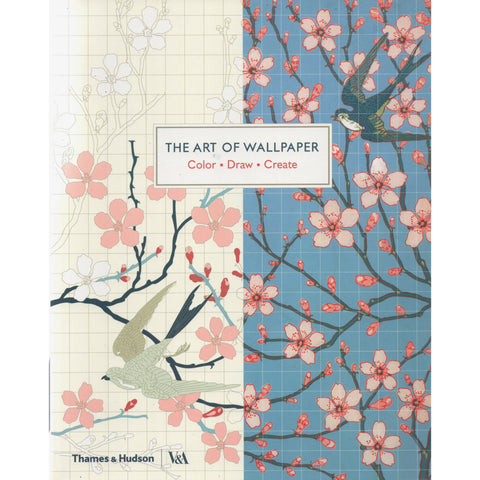 The Art of Wallpaper: Color, Draw, Create
The Art of Wallpaper: Color, Draw, Create goes beyond the usual coloring book. It begins with a brief history of wallpaper manufacture and design. The activities are divided into four sections, becoming progressively more difficult: Experiment with Color, Complete the Repeat, Fill in the Gaps, and Create Your Own. Thumbnails at the end of the book identify all the featured designs.

The choice of wallpaper―an intricate floral motif, a complex repeat pattern, or a bold abstract design―can transform a room. The Art of Wallpaper showcases inspirational wallpapers from the Victoria & Albert Museum's outstanding collection, from intricate hand-drawn designs to bold, woodblocked prints, and invites readers to create designs of their own.
Wallpaper's ubiquity and versatility have allowed designers to innovate and experiment with color, technique, and style. The Art of Wallpaper encourages readers to explore the endless variety of this medium and provides inspiration for new designs.
- Paperback
- 96 pages, 8.5 x 10.6 x 0.5 inches
- 35 color illustrations and 45 line drawings