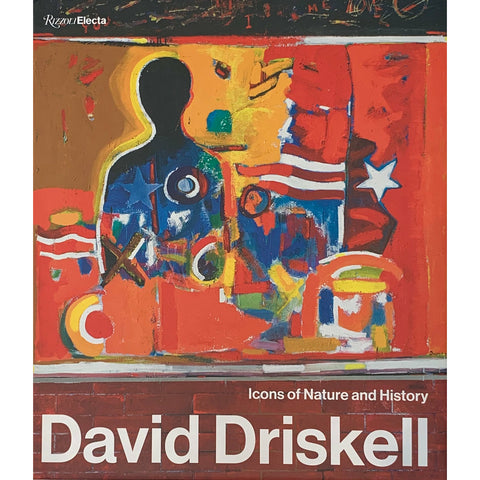 David Driskell: Icons of Nature and History
This is the first publication to survey the entirety of this hugely influential scholar and artist's groundbreaking 60-year career.  Driskell and his landmark exhibition, Two Centuries of Black American Art are also featured in a recently released major documentary film.

David Driskell (1931-2020) was one of the most revered and boundary-breaking American artists, long recognized for his vibrant and versatile painting and printmaking practice, which combined his sharp observation of American landscapes and his interest in the imagery and aesthetic innovations of the African diaspora. Driskell was equally well-known as a curator, art historian, and educator, and his career as both artist and scholar created a durable public record of the long history of art made by African Americans.
The exhibition and accompanying catalogue survey seven decades of the artist's painterly practice from the 1950s forward. Driskell's command of color and line is showcased through his beloved subjects, including the natural world, remembrances of the Southern Black experience, and the Black Christian church.
The book includes a primary essay by Driskell scholar and curator Julie McGee as well as many other testaments to Driskell by major American artists, art historians, and museum professionals. The catalogue also features a selection of Driskell's most significant writings, introducing the full range of his career to future generations of readers.
Details
- Hardcover
- 224 pages (9.5 x 22 inches)
-Published 2021