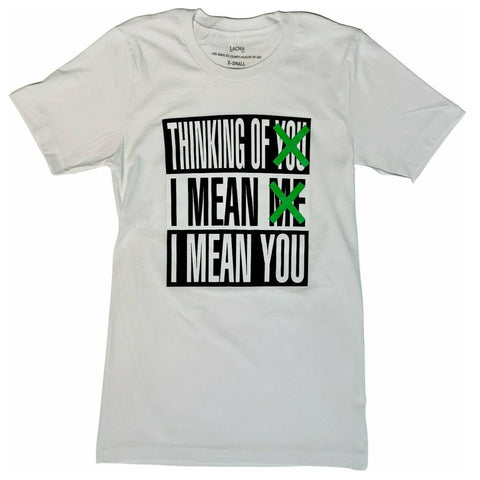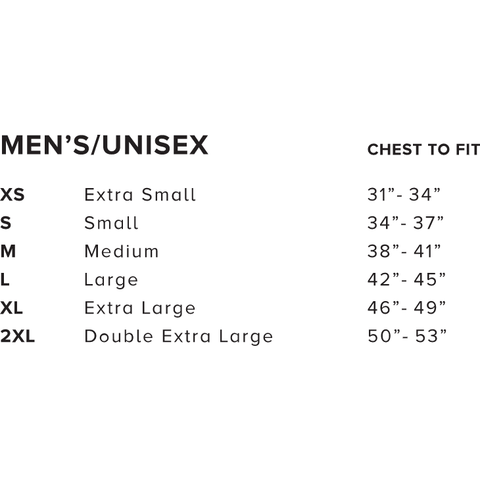 Barbara Kruger Untitled (Thinking of You. I Mean Me. I Mean You.) T-shirt
Barbara Kruger Untitled (Thinking of You. I Mean Me. I Mean You.) T-Shirt
Barbara Kruger: Thinking of You. I Mean Me. I Mean You. is a major exhibition devoted to the work of Barbara Kruger, one of the most significant and visible artists of our time.
Spanning four decades of the artist's career, this exhibition is the largest and most comprehensive presentation of Kruger's work in 20 years. As an active consumer and vigilant viewer of popular culture, Kruger grapples with the accelerated ways pictures and words instantaneously flow through media and how they are simultaneously played and replayed. The exhibition offers a rich and multifaceted visitor experience of groundbreaking artwork that is resonant, courageous, and crucial.
This image was handpicked by the artist to accompany the exhibition Barbara Kruger at the Los Angeles County Museum of Art.

- 100% white cotton tee, unisex sizing
- Legend with information on the artwork included
- Our t-shirts are printed in Southern California