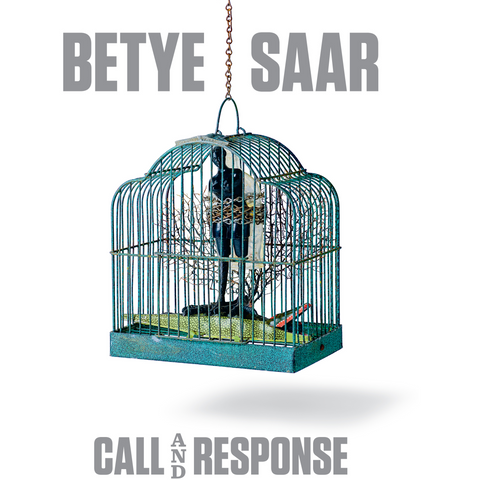 LACMA / Los Angeles County Museum Of Art
Betye Saar: Call And Response
Betye Saar (b. 1926, Los Angeles) is one of the most talented artists of her generation. She is not as well known as her talents deserve, however, no doubt largely because she is a black woman who came of age in the 1960s outside of New York City. Her work consistently addresses issues of race, gender, and spirituality. Very much a part of the strong assemblage tradition of Southern California, Saar's work combines many different symbols along with objects found on her travels across Africa, Mexico, Asia, Europe, and the Caribbean, as well as in L.A. itself.
Betye Saar: Call and Response looks at the relationship between preliminary sketches in small sketchbooks, which Saar has made throughout her career, and finished works. In addition, the show will include approximately a dozen small travel sketchbooks with more finished drawings—relating to leitmotifs seen throughout Saar's oeuvre—that she has made over a lifetime of journeys worldwide.
The exhibition will cover the span of Saar's career, including work from her early years up through a new sculptural installation.
This fully illustrated publication will accompany the exhibition, taking physical form in response to Saar's sketchbooks.  This will be the first exhibition at a California museum to address her entire career and the first anywhere to focus on her sketchbooks.
-Hardcover
-96 pages
-14.5 x 19.5 cm
-70 color illustrations
-ISBN: 978-3-7913-5878-9