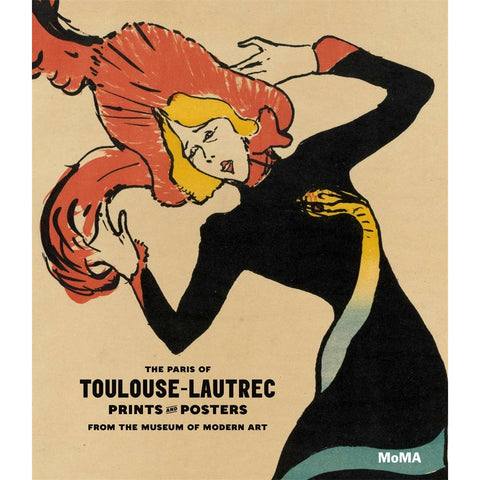 The Paris of Toulouse-Lautrec: Prints and Posters From The Museum of Modern Art
Henri de Toulouse-Lautrec is widely regarded as the most talented and innovative printmaker of the late nineteenth century. Trained as a painter, Lautrec adopted color lithography in 1891, and it immediately became an obsession: in the decade before his early death, in 1901, he created more than 350 lithographs, from posters pasted up in the streets of Paris to livres d'artistes, fine art editions, and illustrations for magazines, journals, theater programs, books, and song sheets.
Accompanying an exhibition at The Museum of Modern Art, this volume presents more than one hundred prints and posters by Lautrec from MoMA's outstanding collection of his work. Spanning the artist's mature career, they exemplify Lautrec's extraordinary range and ability as a printmaker and brilliantly evoke his milieu and central preoccupation: fin-de-siècle Paris, particularly the bohemian life he shared with the dancers, artists, prostitutes, and impresarios of the city's burgeoning demimonde.
Includes a color poster of Toulouse-Lautrec's lithograph 
La Troupe de Mademoiselle Églantine
- 160 pages (185 illus.)
- 9.4 x 0.8 x 10.8 inches
- Published 2014