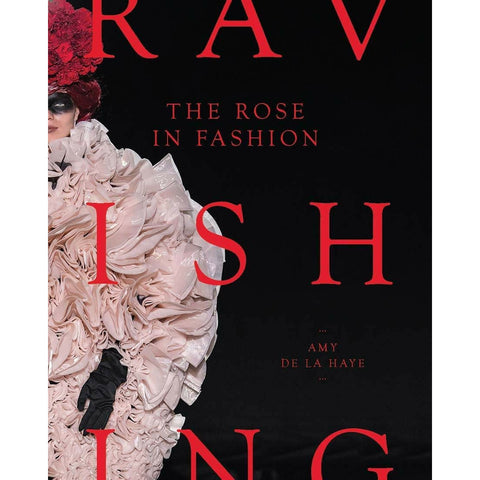 The Rose in Fashion: Ravishing
An exploration of how the rose—the most ravishingly beautiful and symbolic of flowers—has inspired fashion over hundreds of years​

The Rose in Fashion: Ravishing is a fascinating exploration of how the rose has inspired the way we look, dress, feel, and fantasize. It foregrounds innovative, refined, and challenging fashion design from elite 18th-century woven silks to the latest gender-neutral catwalk trends and Alexander McQueen rose dresses. Drawing upon fashion clothing, everyday dress, millinery, fine jewelry, perfume, and artificial and fresh roses, multiple expert contributors make reference to love, beauty, sex, sin, gendered identities, rites of passage, transgression, degradation, and death. This sumptuously illustrated book also includes a contribution and stunning images of roses by visionary photographer Nick Knight. Wild yet cultivated, savage yet delicate, this flower has remained an enduring symbol perhaps due to its versatility and the dichotomies it represents.

- Hardcover
- 240 pages, 9 x 11 inches
- Published 2020