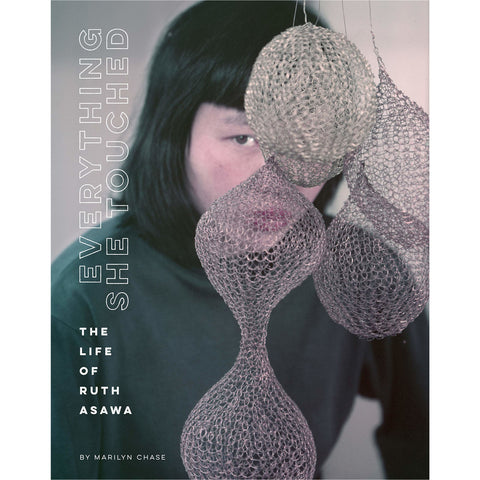 Everything She Touched: The Life of Ruth Asawa
Everything She Touched recounts the incredible life of the American sculptor Ruth Asawa.

This is the story of a woman who wielded imagination and hope in the face of intolerance and who transformed everything she touched into art. In this compelling biography, author Marilyn Chase brings Asawa's story to vivid life. She draws on Asawa's extensive archives and weaves together many voices—family, friends, teachers, and critics—to offer a complex and fascinating portrait of the artist.

Born in California in 1926, Ruth Asawa grew from a farmer's daughter to a celebrated sculptor. She survived adolescence in the World War II Japanese-American internment camps and attended the groundbreaking art school at Black Mountain College. Asawa then went on to develop her signature hanging-wire sculptures, create iconic urban installations, revolutionize arts education in her adopted hometown of San Francisco, fight through lupus, and defy convention to nurture a multiracial family.

- Hardcover
- 224 pages, 7.7 x 1.1 x 9.55 inches
- ISBN-13 : 978-1452174402
- 2020