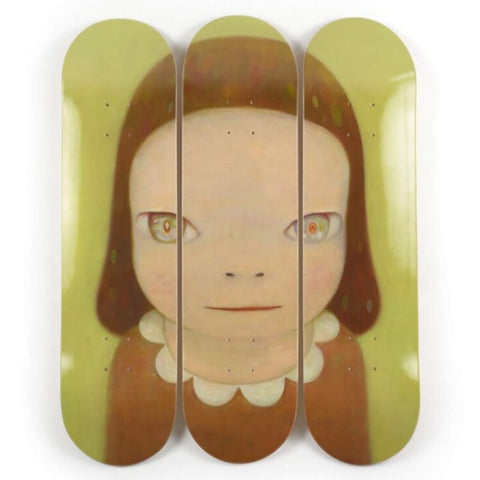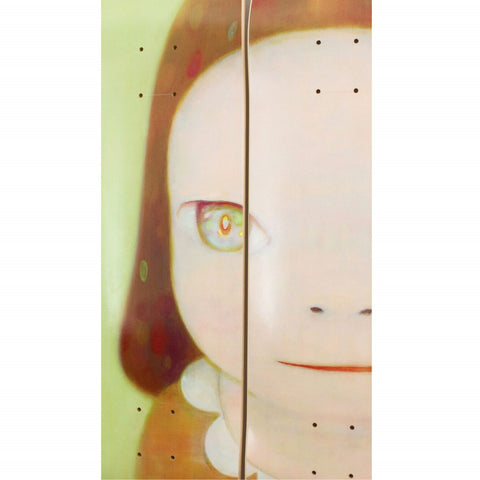 Yoshitomo Nara Miss Margaret Skateboard Deck Set
Miss Margaret, 2016 is a wonderful example of Nara's portraiture, showing how his studio in Nasushiobara, which overlooks the area's deeply verdant landscape, can influence the surroundings of his subjects. Many of the paintings Yoshitimo Nara created since moving into this new environment in 2005 saw the increased use of multi-layered color, especially in the eyes of his characters. The backgrounds, like this one, are reminiscent of Mark Rothko's saturated canvases – and we can see those green shades of Nasushiobara in all their glory.
Time-limited
100% FSC Canadian Maple Wood - Produced in Europe - Worldwide shipping
Through this collaboration The Skateroom will apply their 5:25 fundraising model to keep supporting social skate projects empowering youth through skateboarding and education around the world, making sure that those most vulnerable are not forgotten. 
A portion of each deck's sales go towards creating a grant to support a social skateboarding project.
- Single board
- Certificate of authenticity
- Silkscreen heat transfer on 100% FSC Canadian Maple Wood, produced in Europe
- 8 x 31 inches
© Yoshitomo Nara