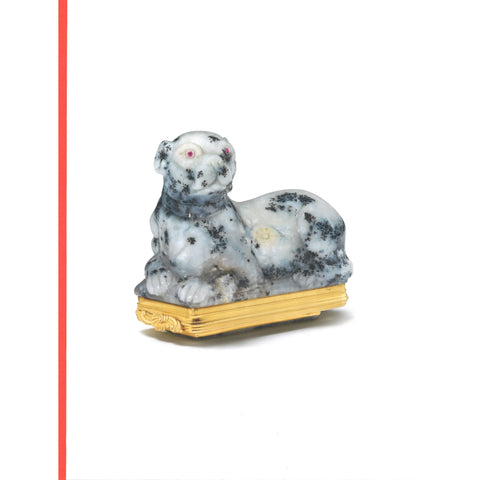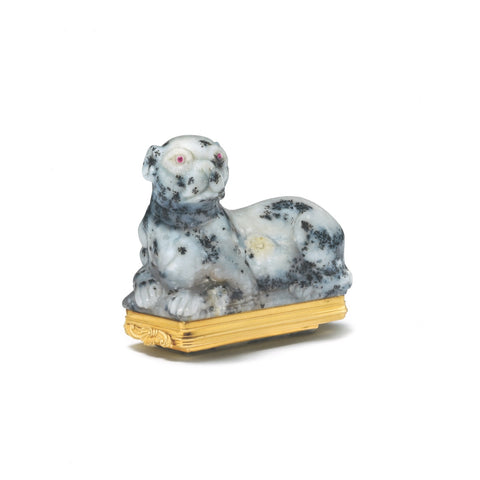 Eternal Medium: Seeing the World in Stone
Making sense of enigmatic visual phenomena such as the moon, clouds, and inkblots is a fundamental human ability that excites curiosity and inspires creativity. This looking has fascinated makers and viewers of art throughout time. Stone, especially vividly colored and richly patterned stone, is an impressive medium because the right stone can be difficult to source and carve. Eternal Medium: Seeing the World in Stone combines diverse works that utilize the natural features of striking stones and displays them alongside comparative examples in other media.
The exhibition invites visitors to look for themselves and consider the works in wider visual contexts. What individuals see in stone depends on their culture, unique experiences, and imagination. We can get closer to what people in the past saw by also looking at these ingenious creations alongside other examples of art from the same time and place.
This catalogue was produced with the exhibition
Eternal Medium: Seeing the World in Stone
on view at LACMA from August 20, 2023, to Feburary 11, 2024. It is also available through
Collator
.
Written by Rosie Chambers Mills, The Rosalinde and Arthur Gilbert Foundation Associate Curator, Decorative Arts and Design at Los Angeles County Museum of Art with contributions by Alice Minter and Sophie Morris from 
The Rosalinde and Arthur Gilbert Collection
- Flex bound
- 90 pages, 8.75 x 11.5 x 0.6 inches
- 62 color illustrations
- 2023